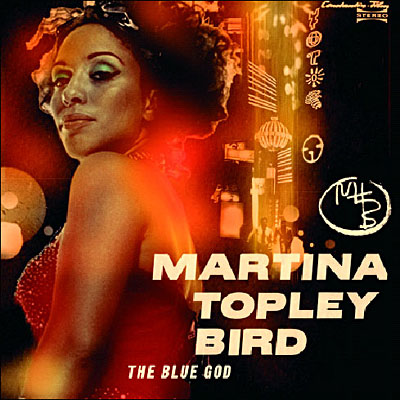 Martina Topley-Bird is a British vocalist who first gained fame as the featured female vocalist on trip hop pioneer Tricky's debut album Maxinquaye (a printing error credited her as "Martine"). She continued her collaboration with Tricky on his follow-up albums Nearly God, Pre-Millennium Tension and Angels with Dirty Faces.
Following a falling-out of their professional and personal relationship in 1998, she began pursuing a solo career. It was not until 2003 that she released her debut album Quixotic on Independiente Records. Upon its release, it received rave reviews from critics and was a finalist for the 2003 Mercury Music Prize. The song "Sandpaper Kisses" from the album was featured in the video game Fahrenheit (released in North America as Indigo Prophecy).
The album finally saw a release, of sorts, in the United States in July 2004 when the Palm Pictures label released a "re-designed and re-sequenced" version with a new title (Anything), a trimmed-down tracklisting and all-new cover art.
Her second solo album, The Blue God, was released in May 2008. The track "Carnies" was released as the first single on 3 March 2008[1]and reached No.20 on the UK Indie Charts.[2][3] and reached No.9 on the Indie Charts.[4] "Poison" was released as the second single
Track listing
"Phoenix"

"Carnies"

"April Grove"

"Something to Say"

"Baby Blue"

"Shangri La"

"Snowman"

"Da Da Da Da"

"Valentine"

"Poison"

"Razor Tongue"

"Yesterday"



Here
pass :

cerumen